The Chotchky Challenge: Spring Cleaning for the Soul
Friday, May 25
12 p.m. (PT)/2 p.m. (Central)/3 p.m. (ET)
A Live & Online Broadcast


Beyond50Radio.com



For
Beyond 50's
"Personal Growth" talks, listen to an interview with
Barry Dennis
. Learn about the junk in our lives he calls "Chotchky" that is anything that intrudes, clutters, or distracts us from our soul's higher purpose - making us stressed out, irritable and exhausted. All that wasted energy could be used to fuel the life that we know is possible. He offers Spring cleaning tips for the Soul that will increase your happiness.
To Hear the Live Broadcast, Click on This:
Beyond 50
*Subject to change. To join in the conversation during the live broadcast, call (724) 444-7444. When asked for the Talk Show ID, dial 59781#, and for the last code, press 1#. If you happen to miss any of the interview, they are available through our
archives
.
The Eskimo
&
The Oil Man
For
Beyond 50's
"Political" talks, listen to an interview with
Bob Reiss
. He has traveled to the Arctic 7 times to determine just how vulnerable the United States is in the race for resources and security in the Arctic. This summer Shell Oil company plans to sink exploratory wells in the pristine waters off the North Slope of Alaska - a field that the company believes may contain three times as much oil as has been taken from the Gulf of Mexico since 1990, possibly 27 billion barrels. Is it oil, other resources, shipping rights and shortcuts or national security? All question American superiority in the region.
To Hear the Past Recording, Click on This:
Episode 378
Meet Shri Babaji and Experience
His Supreme Peace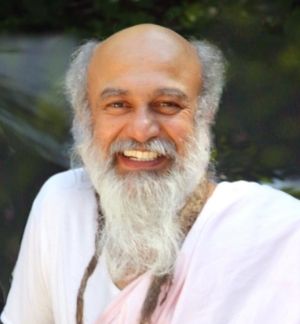 For
Beyond 50's
"Sprirituality" talks, listen to an interview with
Shri Babaji
that is hosted by Laurie Day.
Shri Babaji is a Self-Realized Yogi who is established in the Supreme Peace.
His full name is Shri Shiva Rudra Balayogi.
He carries on the Mission of His Divine Guru, Shri Shri Shri Shivabalayogi.
Shri Babaji will answer many spiritual questions.
He is a Knower of the Truth.
This is an extraordinary happening.
Babaji is the embodiment of Love, Compassion and Humility.
Here, Babaji is interviewed by Laurie Day, holistic psychotherapist.
Laurie will be asking such questions as: "Is it possible to change our future and the future of humanity?" "Will You describe the Now, the Present Moment?" What is the experience of being fully Present… Here and Now?" "Will You clarify Detachment and Non-Doership?
How do they related to real Love, Unconditional Love?" "Is spending so much time on cell phones and computers good for children?" "What are the qualities of a spiritually Mature person?" "How do we pray to the Divine for a loved one who has departed?" "You have said, 'Letting To is the biggest leap a human can take in crossing the illusion of this universe.' Will you please share more about this?
Is it guaranteed that we will all go back to God?"
To Hear the Past Recording, Click on This:
Shri Babaji
*Tune in to Beyond 50 Radio: America's Talk Show for Baby Boomers at
www.Beyond50Radio.com
and sign up for our free e-newsletter.