The Art of Emotional Alchemy
Friday, October 18
12 (PT)/2 p.m. (Central)/3 p.m. (ET)

A Live & Online Broadcast
Unwanted and negative emotions are like lead on our bodies. When we release and clear unwanted emotional baggage and patterns, we are able to live with a calm clarity. The triggers that caused negative responses from the collective, our cultural, childhood programming and beliefs no longer have such a strong effect on us.
For

Beyond 50's

"Personal Growth" talks, listen to an interview with

Rowena McKee

. She will explain about the Art of Emotional Alchemy that is an inner healing process that uses Meridian Psychotherapy, Energy Psychology, EFT and Mind Body Medicine Techniques to release resistant emotions.
To Hear the Live Broadcast, Click on This:
Talk Shoe
*Subject to change. To join in the conversation during the live broadcast, call (724) 444-7444. When asked for the Talk Shoe ID, dial 59781#, and for the last code, press 1#. If you happen to miss any of the interviews, it is available through our
archives
.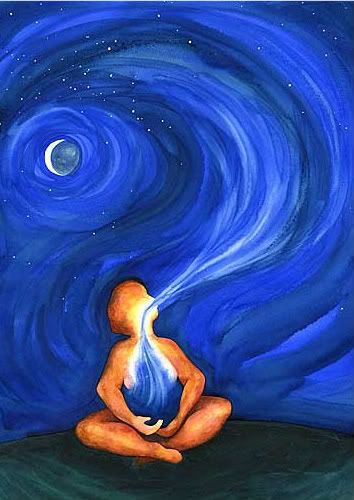 Holotropic Breathwork
For

Beyond 50's

"Natural Healing" talks, listen to an interview with

Ukiah Marcus

. He is a Holotropic Breathwork educator. Holotropic Breathwork has been described as "a post industrial strength meditation." It is a powerful and transformational breathwork method of using non-ordinary states for self-exploration, personal transformation and healing. It was developed by Stanislav and Christine Grof, leading pioneers in the field of transpersonal psychology.
To Hear the Past Recording, Click on This:
Episode 344
Earth Ways with Sonja Grace:
Trees & Conduits (Video)
Tune in to
Beyond 50's
webisode called "Earth Ways with Sonja Grace: Trees & Conduits" that is part 7 of a series. Learn from
internationally renowned intuitive, Sonja Grace
, about our bio-energetic systems and how trees, like humans, also serve as conduits of divine energies from above and Earth's energies from below. By connecting with trees on a heart level, we can help to heal our planet.
To View the Webisode, Click on This:
Trees & Conduits
Have a Happy Thanksgiving
Beyond 50

wishes you a very warm and memorable Thanksgiving.
With more gratitude, you can attract great abundance in your life.

*Tune in to Beyond 50 Radio: America's Talk Show for Baby Boomers at

www.Beyond50Radio.com

and sign up for our free e-newsletter.