Generations, Inc.: From Boomers to Linksters,
Managing the Friction Between Generations at Work

Friday, July 8
For

Beyond 50's

"Career" talks, listen to an interview with

Meagan and Larry Johnson, a father-daughter team

. Learn from them about how to manage the confluence of Woodstock Nation and the Facebook Generation - and everything in between. They offer powerful solutions to problems of intergenerational conflict in the workplace, especially when professionals of different ages have different definitions of concepts like success, work ethic, priorities, and a job well done. They don't always see eye to eye.
To Hear the Live Broadcast, Click on This:
Talk Shoe
*Subject to change. To join in the conversation during the live broadcast, call (724) 444-7444. When asked for the Talk Shoe ID, dial 59781#, and for the last code, press 1#. If you happen to miss any of the interviews, it is available through our
archives
.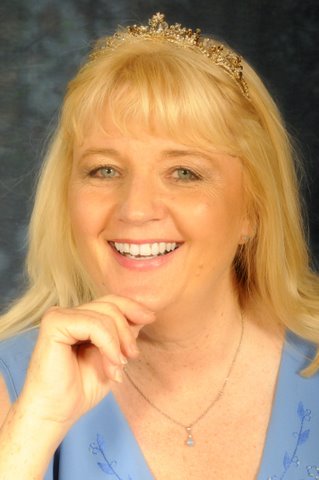 You Can Break Free Fast:
3 Steps to Attract the Life You Love
For

Beyond 50's

"Personal Growth" talks, listen to an interview with

Caryl Westmore

. She will explain about letting go of your inner blocks using a break-free-aha method to delete negative beliefs jamming your success system to attract money, love, health and happiness. It is based on a wonderful tool called EFT (Emotion Freedom Technique) and Matrix Reimprinting - tapping on acupuncture points to affect the emotional brain (subconscious) and energy field. You'll also learn about Caryl's own dramatic life story from broken and penniless to living a dream life today.


To Hear the Past Recording, Click on This:
Episode 239
Journey from Abandonment to Healing (Video)
Watch

Beyond 50's

video book trailer on

"Journey from Abandonment to Healing,"

featuring the bestselling author, Susan Anderson. She will discuss about the various stages many go through towards abandonment recovery called S.W.I.R.L.: Shattering, Withdrawal, Internalizing the Rejection, Rage, and Lifting. The fear of abandonment is one of our most primal fears. Its pain is often overwhelming, and can leave its mark on the rest of your life.


To View the Videocast, Click on This:
Abandonment Recovery
Civil War's 150th Year Anniversary

Beyond 50 encourages you to help

preserve the rich stories and sites

of the Civil War that nearly divided our nation. This year marks the sesquicentennial anniversary. From 1861 - 1865, more American soliders have died in this conflict than in World War I, World War II, and Vietnam combined.

To commemorate the event, we have invited Martha Daniels on our program to share about "Mary Chesnut's Illustrated Diary" that contains Chesnut's epic view of the great tragedy of the war. Her personal picture albums were rediscovered in 2007. The diary was originally published 40 years after the Civil War.

We will notify you of when we'll have Martha Daniels on the program for an interview in the Fall.


*Tune in to Beyond 50 Radio: America's Talk Show for Baby Boomers at

www.Beyond50Radio.com

and sign up for our free e-newsletter.