The Buteyko Method: A Natural Cure for Asthma from Russia
Friday, April 15
For

Beyond 50's

"Natural Healing" talks, listen to an interview with Thomas Yakovlev – Fredericksen. He is the co-founder of

Buteyko Center USA

, teaching a simple breathing exercise that has been used in Russia for more than five decades. It is now gaining traction in the U.S. Many asthma sufferers have been overcome with gratitude after using the Buteyko Method to get immediate relief from coughing, stuffy nose, shortness of breath, and panic from not being able to breathe.
To Hear the Live Broadcast, Click on This:
Talk Shoe
*Subject to change. To join in the conversation during the live broadcast, call (724) 444-7444. When asked for the Talk Shoe ID, dial 59781#, and for the last code, press 1#. If you happen to miss any of the interviews, it is available through our
archives
.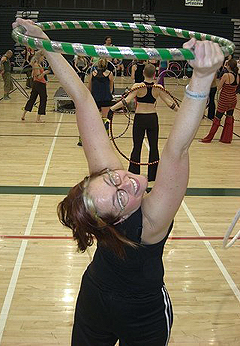 Hula Hoopla (in Oregon)
For

Beyond 50's

"Fitness" talks, listen to an interview with Paige Tashner. She is the owner of

Hula Hoopla

in Portland, Oregon, teaching hula hooping classes. It's a fun way to get a great, cardio-workout and creatively express yourself through dance movements with the hula hoop to feel sexy and confident.
To Hear the Pre-Recording, Click on This:
Episode 225
*Tune in to Beyond 50 Radio: America's Talk Show for Baby Boomers at

www.Beyond50Radio.com

and sign up for our e-newsletter.