The Revolutionary Trauma Release Process
Friday, December 31

12 - 1 p.m. (PT)/3 - 4 p.m. (ET)
A Live & Online Broadcast

www.Beyond50Radio.com
For
Beyond 50's
"Natural Healing" talks, listen to an interview with
David Berceli
, an international expert in the areas of trauma intervention and conflict. He'll explain about how the body freezes and the resulting physical tension prevents the emotional tension from being released, which maintains the negative thoughts. You'll learn how to easily access and release the tension by evoking body tremors for relief from mild to severe traumatic experiences.
To Hear the Live Broadcast, Click on This:
Talk Shoe
*Subject to change. To join in the conversation during the live broadcast, call (724) 444-7444. When asked for the Talk Shoe ID, dial 59781#, and for the last code, press 1#. If you happen to miss any of the interviews, it is available through our
archives
.
Confusion to Clarity: The Twentysomething's Life Guide
For

Beyond 50's

"Personal Growth" talks, listen to an interview with

Ann Elizabeth Grace

. She offers insightful exploration on why the decade for twentysomethings can be so difficult for Generation Y (18 - 30 year olds) to find their true calling. Many of them feel overwhelmed by a myriad of choices and daunting economic challenges. Through Grace's help, they'll learn how to discover themselves and turn their dreams into reality, one step at a time.
To Hear the Past Recording, Click on This:
Episode 207
Living with Bad Credit:
Buy a House, Start a Business,
Take a Vacation,
No Matter How Low Your Credit Score
Over 110 million Americans have bad credit - almost 50% of the population

.

For

Beyond 50's

"Personal Finance" talks, listen to an interview with

Geoff Williams

. He will
offer tips on how to embrace, even benefit from a low credit score. They give lots of invaluable advice for dealing with "lifestyle" events such as how to buy a car, house, or even qualify for a credit card with bad credit.
To Hear the Past Recording, Click on This:
Episode 208
Happy New Year from

Beyond 50

!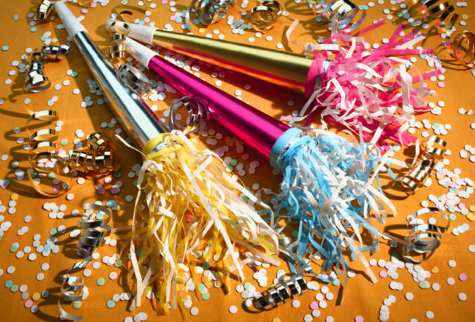 May All Your Troubles During the Coming Year
Be as Short as Your New Year's Resolutions.



*Tune in to Beyond 50 Radio: America's Talk Show for Baby Boomers at
www.Beyond50Radio.com
and sign up for our free e-newsletter.