Heart Wisdom:
Your Transformational Guide to Joyful Living & Loving
Friday, December 10

12 - 1 p.m. (PT)
A Live & Online Broadcast

www.Beyond50Radio.com

Imagine moving from the limitations of operating primarily from your head - where every thought, action and decision is unconsciusly dictated by past conditioning - to reconnecting with your heart and the wellspring of wisdom that resides within, so you can experience the exquisite liberation of living a heart-centered life. For

Beyond 50's

"Personal Growth" talks, listen to an interview with

Russell Feingold

. He will explain about how to reconnect with your heart and its inherent wisdom to feel, think and respond differently to every experience that unfolds in your life.
To Hear the Live Broadcast, Click on This:
Talk Shoe
*Subject to change. To join in the conversation during the live broadcast, call (724) 444-7444. When asked for the Talk Shoe ID, dial 59781#, and for the last code, press 1#. If you happen to miss any of the interviews, it is available through our
archives
.
Saving the American Dream:
How to Secure a Safe Mortgage, Protect Your Home, and Improve Your Financial Future
For

Beyond 50's

"Personal Finance" talks, listen to an interview iwth

Jason Biro

and Carolyn Rodi. They will provide answers, tools, and resources for renters, buyers, and people in every stage of home ownership. For those who are wanting to build a new credit history after foreclosure, they offer their best advice. You'll also learn about their nonprofit, Saving Your American Dream (SYAD) so you can go online to get updated, helpful information and one-on-one counseling.
To Hear the Past Recording, Click on This:
Episode 272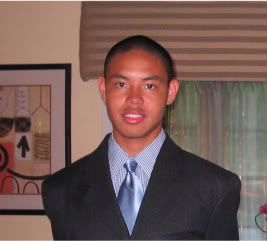 Introducing Our Co-Host, Devin Decuna
Beyond 50
is committed to mentoring youths interested in broadcasting as a profession. A hearty welcome to Devin Decuna who will serve as our co-host until May of 2011. He is a senior at Lewis University in Illinois with aspirations of becoming a sports broadcaster. Devin will be covering a variety of topics of interest to parents and grandparents of teens and young adults.

Upcoming Interviews by Devin Decuna:
The Physics of Basketball (Dec. 17),

Confusion to Clarity (Dec. 22),

The Cairo of Genizah (Dec. 24),

Living with Bad Credit (Dec. 29),

DIYU: Do It Yourself University (Dec. 30),

Larry Winget: Your Kids Are Your Own Fault (Jan. 7).


Beyond 50 wants you to join in the interesting conversations. Feel free to call in or text us with your questions and comments. Live broadcasts are every Friday, from 12 - 1 p.m. (PT) at

www.Beyond50Radio.com

.
Upcoming Interviews by Daniel Davis:
Braco's Gaze of Miracles (Dec. 10),

Chuck Price, The Financial Doctor (Dec. 15);

The Reindeer Keeper (Dec. 16),

Inna Segal: The Secretanguage of Your Body (Dec. 17),

Sacred Treasures: The Cairo of Genizah (Dec. 24)

, The Revolutionary Trauma Release Process (Dec. 31),

Aging-in-Place, "Green" Home Remodeling (Jan. 5),

Ulrich Bold: Family Constellation Work (Jan. 7),

Ayurvedic Healthcare (Jan. 14),

Sonja Grace: Predictions for
2011 (Jan. 21),

Liver Cleansing & Reversing a Fatty Liver (Jan. 28).


*Tune in to Beyond 50 Radio: America's Talk Show for Baby Boomers at
www.Beyond50Radio.com
and sign up for our free e-newsletter.