Raw Inspiration:
Living Dynamically with Raw Foods
Friday, November 5
12 - 1 p.m. (PT)

A
Live & Online Broadcast
www.Beyond50Radio.com
For

Beyond 50's

"Natural Healing" talks, we offer a healthier alternative to eating during the holiday season. Learn from

Lisa Montgomery

. She is the guru or gurus on raw foods eating. Many celebrities, renowned raw food experts and enthusiasts attend her famous, monthly potluck gatherings. Find out about the lifestyle and basics of nutrition and meal planning with raw foods.
To Hear the Live Broadcast, Click on This:
Talk Shoe
*Subject to change. To join in the conversation during the live broadcast, call (724) 444-7444. When asked for the Talk Shoe ID, dial 59781#, and for the last code, press 1#. If you happen to miss any of the interviews, it is available through our
archives
.
The Law of Forgiveness:
An Exercise to Try (Video)

Watch
Beyond 50's
video book trailer on
"The Law of Forgiveness,"
written by Connie Domino, known by many as "The Forgiveness Lady." Learn about this universal law that can be enacted and invoked to manifest your goals and dreams. Follow along with her to recite three forgiveness affirmations: to forgive others, others to forgive you, and for you to forgive yourself. Many who have tried it reported great success. To practice forgiveness is to unlock the power to attract what you really want - and receive myriad blessings in every part of your life. Her method does not require that you confront the offending party. It can be done in the privacy of your own home.
The Future in the Stars
(Video)

Watch
Beyond 50's
video book trailer on "The Future in the Stars" that was written by
Alison Chester-Lambert
. The author explains about dwarf planets that have been newly discovered in a realm at the edge of our Solar System. They tell a fascinating story about the coming industrial discoveries and social transformations of the 21st century. She will also debunk the hype around 2012 and provide the REAL astrological meaning behind the energy of that special year. A new Industrial and Social Revolution is about to happen.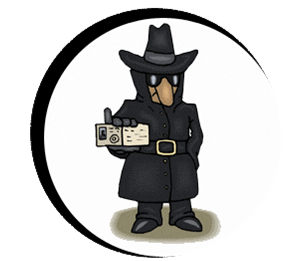 Beyond 50's

Secret Shopper


If you missed the

Baby Boomers Lifestyle Expo

in Oregon, we've got it covered. Beyond 50
is always on the lookout for what's trendy, unique and innovative.

Here's our "Best of Show" finds:
One of the vendors had

bottled water
that tasted clean like spring water. He explained that they have more oxygen within it for the cells to boost your immunity, energy, and other health benefits. There was a lot of pink at a booth displaying
women's lubricants and arousal creams
for pleasure that are pH balanced, sugar-free and estrogen safe.
To the back of the hall, an artist displayed her drawings
made up of numbers and mathematical formulas
. Nearby were samples of mustard made by Benedictine nuns at a monastery in Oregon. It was absolutely delicious!
If you're into fitness, you can put these items on your feet to start
bouncing around like a kangaroo
. Bouncing helps with the elasticity of the skin to give you a natural face lift. You can also take an amazing nutraceutical that's known as an
Un-Juice
to increase your athletic performance markers by up to 12%.
For homeowners, get windows made of
extremely energy efficient Fibrex
that's an even better insulator than aluminum, wood, vinyl and fiberglass. Don't skimp on outdoor furniture too. The longest lasting (for a lifetime) is one
made of recycled plastic milk jugs
. It will not fade, crack, break or peel like most outdoor furniture can.
And if the economy is getting to you, then become a savvy investor. After sitting on his couch, we learned all about his monthly subscription for an e-newsletter ($29.95) to learn from and follow along with his form of
story-stock investing
. His performance stats to build your wealth through his method are amazing!
*Tune in to Beyond 50 Radio: America's Talk Show for Baby Boomers at www.Beyond50Radio.com and sign up for our free e-newsletter.