Beyond 50
on Summer Break!
No Live & Online Broadcast
www.Beyond50Radio.com
Beyond 50 is on summer break. We're headed for the annual Solwest Energy Fair nearby the Painted Hills desert area (in photo above) in John Day, Oregon. The event attracts many solar enthusiasts from all over the country. We recommend that you attend to learn about living a green and sustainable lifestyle.

We'll be back next week!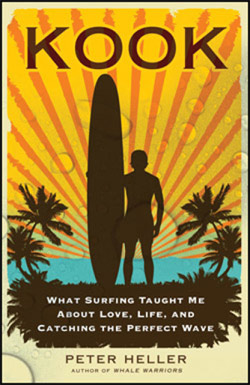 Kook:
What Surfing Taught Me About Love & Life
For

Beyond 50's

"Sports" talks, listen to an interview with Peter Heller. He''ll share his experiences about learning to surf at the age of 48, but doing it in a very short time. He spent a year in the surfing experience. His serious mission: riding solid overhead, barreling waves in Mexico.


To Hear the Past Recording, Click on This:

Episode 179
Summer: Growing Your Own Pharmacy
For

Beyond 50's

"Gardening" talks, listen to an interview with

Linda Gray

from England. She'll be educating seasonally, this time about summer gardening on our program so you can learn how to grow a garden that is geared towards high vitamin and mineral content. You really don't need nutritional supplements for good nutrition. She'll explain about growing specific plants, from those that are high in Vitamin C to varieties that are Niacin-rich. She'll also cover edible flowers and medicinal herbs.
To Hear the Past Recording, Click on This:

Episode 247
Amino Acid Therapy
Over the years,
Beyond 50
has been educating about the benefits of natural hormone therapy for Boomers going through Menopause or Andropause (for men). We recently learned from a listener of our show about how absolutely wonderful she felt from combining bioidentical hormone therapy with
amino acid therapy
, under the direction of a natural healing practitioner.
We recommend that you read
"The Mood Cure" by Julia Ross
as a breakthrough solution to overcome depression, anxiety, irritability, stress and other negative states. Her comprehensive program is based on the use of four, mood-building amino acids and other potent nutrient supplements, plus a diet rich in good-mood foods such as protein, healthy fat and certain key vegetables.
*Tune in to Beyond 50 Radio: America's Talk Show for Baby Boomers at
www.Beyond50Radio.com
and sign up for our free e-newsletter.