The Great American Jobs Scam:
Corporate Tax Dodging and the Myth of Job Creation
Friday, June 5
12 - 1 p.m. (PT)/3 - 4 p.m. (ET)
A Live & Online Broadcast


www.Beyond50Radio.com



Big companies like Wal-Mart, Dell, Fidelity Investments and more have been swindling American communities. Greg LeRoy explains their

tale of public larceny

where companies are looting from the public treasury and do nothing for community economic development. Their corrupted tactics brings us layoffs, outsourcing, overcrowded schools, runaway urban sprawl and higher taxes.
To Hear the Live Broadcast, Click on This:
Talk Shoe
**Subject to change. To join in the conversation during the live broadcast, call (724) 444-7444. When asked for the Talk Shoe ID, dial 59781#, and for the last code, press 1#. If you happen to miss any of the interviews, it is available through our

archives

.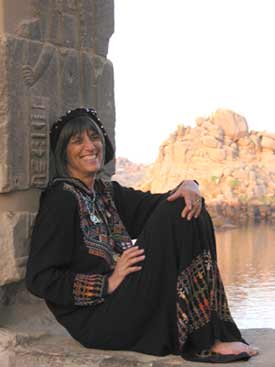 Nicki Scully: A Shamanic Journey Through Egypt's Sacred Sites
For

Beyond 50's

"Spirituality" talks, listen to an interview with

Nicki Scully

, an Alchemical Shamanic healer. She was a former wife of a Grateful Dead band member. Learn from her about taking a sacred and ceremonial tour to Egypt. She is one of the few and privileged persons who has access to the inner sanctums of the great pyramids. Once there, she'll guide you through a shamanic journey to understand the Egyptian Mysteries.
To Hear the Past Recording, Click on This: Episode 95

Learn Compassionate Listening
For

Beyond 50's

"Personal Growth" talks, listen to an interview with

Virginia Jones

about the principles and practices of

The Compassionate Listening Project

that is taught worldwide. The process is simple: you ask questions of another that's non-adversarial, then listen for their answer in a non-judgmental way. You are listening for the Truth and acknowledging it.
To Hear the Past Recording, Click on This: Episode 146

Ready for Swimsuit Season?
Beyond 50
would like you to look absolutely fabulous this summer. We've had great guests on the show on weight loss and fitness you can learn from.
Here's some past interviews from our experts to help you slim down:
*Tune in to Beyond 50 Radio: America's Talk Show for Baby Boomers at
www.Beyond50Radio.com
and sign up for our free e-newsletter.