Spring: A Time of Renewal
Friday, May 29
12 - 1 p.m. (PT)/3 - 4 p.m. (ET)
A Live & Online Broadcast


www.Beyond50Radio.com



Beyond 50

has brought back Laura Sweany for another seasonal talk. This time, it's on Spring that is all about birthing our new selves, creation and development. You can look at the old patterns of your life with a new awareness. It's also when our bodies naturally want to cleanse itself of excessive toxic waste and disease.


To Hear the Live Broadcast, Click on This:
Talk Shoe
**Subject to change. To join in the conversation during the live broadcast, call (724) 444-7444. When asked for the Talk Shoe ID, dial 59781#, and for the last code, press 1#. If you happen to miss any of the interviews, it is available through our

archives

.
Annette Sym:
Lessons from Australia's
Weight Loss Guru
For

Beyond 50's

"Cooking with Love" and "Business Basics" talks, we've brought back

Annette Sym

, Australia's leading cookbook author on losing weight. She recently introduced the American version of her cookbook "Symply Too Good to Be True" that is packed with low-fat recipes. You'll learn about her transformational weight loss and how she has maintained her sleek look for almost 20 years. Afterwards, Annette will discuss about the humble beginnings of her business, using an ironing board as a desk and having trouble getting a business loan to later growing it into a multi-million dollar empire.
To Hear the Past Recording, Click on This:
Episode 93
Metal Cowboy on "Blood, Sweat & Gears"
In recognition of May as National Biking Month, we'll have

"The Metal Cowboy" Joe Kurmanski

talk about going on a cross-county cycling trip across Canada with his wife and two young boys. You'll learn about the unique sites they visited and crazy adventures. His stories are both an inspiration and a call to the road, full of simple joy of a path well pedaled and a life less ordinary.
To Hear the Past Recording, Click on This: Episode 94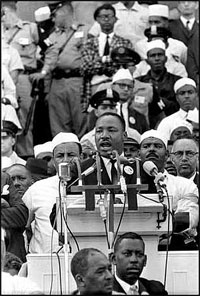 The Art of Transformational Speaking
For

Beyond 50's

"Business Basics" talks, listen to an interview with

Gail Larsen, the founder of Real Speaking

. She'll prove that anyone can deliver a powerful and inspiring message if they go deep enough to find what is theres (and only theirs) to say. This is not about technique, presentation development, and overcoming fear. She'll unveil myths of what makes a great speaker and teach anyone who wants to change the world about how to access their own true voice to speak effectively and change minds.


To Hear the Past Recording, Click on This: Episode 143

Public Education on

Beyond 50




Get continuing, public education that's world class. You can actually talk with many of our guests who are visionary leaders, bestselling authors, and experts in their field. Tune in at

www.Beyond50Radio.com

and let us know what you'd like to learn. Our weekly show is syndicated on 150+ podcast networks and directories (like iTunes) nationwide and worldwide. And, if you'd like our best resources (about 900+) from over 5 years on-the-air, visit

www.Boomer411.com

.


Some Upcoming Interviews:
The Great American Jobs Scam (June 3)
; Anastasia: Co-Creation (Book 4) (June 3);
Learn Compassionate Listening (June 4)
; The Secrets of Masonic Washington (June 5);
Love on Both Sides (June 10)
; The Hidden Story of Cancer, Part 2 (June 11);
Chasing Waves Around the World (June 12)
; Sundays in America (June 17);
Trackers NW: Permaculture (June 17)
; Chemicals & Body Care (June 18);
Merging Rolfing & Yoga (July 8)
; Intentional Communities (July 9);
Somatic Psychology (July 15)
, Dr. Eric Pearl (Aug. 7).
*Tune in to Beyond 50 Radio: America's Talk Show for Baby Boomers on

www.Beyond50Radio.com

and sign up for our free e-newsletter.