The 12-Step Buddhist
Friday, February 27
12 - 1 p.m. (PT)/3 - 4 p.m. (ET)
A Live & Online Broadcast


www.Beyond50Radio.com




For

Beyond 50's

"Personal Growth" talks, listen to an interview with Darren Littlejohn. He is the author of this book that can enhance recovery from any addiction. The 12-Step principles and techniques he teaches are based on Tibetan Vajrayana Buddhism. Each of the chapters ends with a Jungian psychological technique evolved from Voice Dialogs to Genpo Roshi's Big Mind Practice called aspects of Self/Addict. His

resource and educational website

shows you how to have your own group meetings, based on the program.
To Hear the Live Broadcast, Click on This:
Talk Shoe
**Subject to change. To join in the conversation during the live broadcast, call (724) 444-7444. When asked for the Talk Shoe ID, dial 59781#, and for the last code, press 1#.

If you happen to miss any of the interviews, it is available through our

archives

.
Stephen Lewis:
The AIM Program for Energetic Balancing
For

Beyond 50's

"Natural Healing" talks, listen to an interview with Stephen Lewis, the founder of the

AIM Program

. He'll explain that everything is energy and we are all connected by it. When there is a health problem, the imbalances from it have a frequency that can be brought into balance and neutralized for self-healing. Nearly 50,000 people worldwide have personally experienced the extraordinary benefits of the AIM program for energetic rebalancing.
To Hear the Past Recording, Click on This:
Episode
66
Winter: A Time of Quiet Introspection & Preservation
For

Beyond 50's

"Natural Healing" talks, listen to an interview with Laura Sweany about attuning ourselves to the rhythms and cycles of Winter. It is a resting season of long nights, where we become more withdrawn, going deeper within ourselves to rest and replenish our senses. Just like in Nature, we are "hiding our roots" in Winter, gathering energy to be reborn in Spring.


To Hear the Past Recording, Click on This:
Episode 113
Dr. Judith Orloff on "Emotional Freedom"
She is a renowned, international
bestselling author
of "Emotional Freedom" who teaches about how to awaken intuition and transform negative emotions to empower your life. For
Beyond 50's
"Personal Growth" talks, learn from Dr. Judith Orloff about the difference between intuition and fear and how you should listen to both. This is especially helpful to deal with emotions in our hyper-tense world.

To Hear the Past Recording, Click on This:
Episode 68
Vitamin D Deficiency & Testing for It
For

Beyond 50's

"Medical Care" talks, listen to an interview with Dr. Elise Schroeder with

ZRT Lab

. She will explain about their company's state-of-the-art blood spot test that can be done at home to detect deficiencies in Vitamin D as a potential cause of health problems ranging from osteoporosis to cardiovascular disease.


To Hear the Past Recording, Click on This:
Episode 69
Beyond 50's
Secret Shopper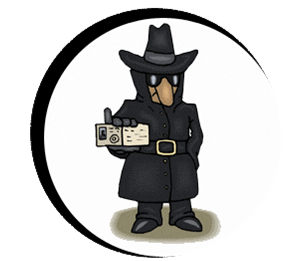 If you missed the Spring Home & Garden Show in Oregon, we've got it covered. Beyond 50
is always on the lookout for what's trendy, unique and innovative.
Here's our "Best of Show" finds:
We were thoroughly impressed with the beautiful landscape displays. One booth had these

little balls

(that look like gumballs) made of clay and fertilizer that are packed with a variety of flowering seeds in them to fill a plant bed with zillions of flowers. You can have a year-round garden by starting seedlings in a

special greenhouse

that filters out UV rays and disperses light. They grow faster and bigger in this.

If you don't like to mow, why not use a
robotic mower
that stays within your lawn's perimeter. It cuts and mulches too. For those with mole problems, this clever little contraption

kills moles

with a sudden and percussive, hot plasma blast.

Protect you home with a

wireless security system

so burglars don't cut the line to a wired one. Why not also make sure that you get a
wood floor that muffles
out the traffic noise. The secret is a bottom layer that's a thin foam.

At night, you can see your way around better if you place

lights around your light switches

. And, if you use a wood stove or just pay too much to heat your home, get a

soapstone, wood-burning fireplace

. You don't have to keep feeding it with logs, just insert a few and leave it there to heat your home for 24-hours. Makes a very small amount of ash, even within a month's time.


Here's what got a Wow! out of us:


The

rescue tape

that was made for the military. It is self-bonding, creates an air-tight, water-tight seal, water-resistant (even in saltwater), insulates 8,000 volts per layer, withstands 60 degrees below zero to 500 degrees of heat, non-sticky, and can be used as a bandage. The other standout was the unit. If you'd like to quit smoking, these

look-alike cigarettes

don't have tar or give off ashes. It only contains nicotine and when you exhale, it looks exactly like regular smoke, but it's actually steam. Another lady demonstrated a

steam mopper

where you put in a little bit of water and out comes 220-degree steam from the mop for cleaning and sanitizing all floor types (from carpet to linoleum). It definitely beats the Swiffer mop. And, if you want to save up to 25% of your electricity costs every month, then hook up this $400 unit called a KVAR Energy Controller (1-800-810-5883) to your top breaker in your home.