Doug Andrew of "Last Chance Millionaire" & AncoraVista Financial Friday, September 19
12 - 1 p.m. (PT)/3 - 4 p.m. (ET)
A Live & Online Broadcast

For Beyond 50's "Finance" talks, we'll have Doug Andrew, the author of "Missed Fortune 101" and "Last Chance Millionaire." He'll be joined with David Carlile of AncoraVista Financial that specializes in the strategies taught by Doug Andrew. Their talks is about how to insure that no matter what happens in the real estate market - even if your house goes down in value - you won't lose a dime through equity management strategies. You can make $2.3 million safely by employing $150,000 of lazy equity in your home.
To Hear the Live Broadcast, Click on This: Talk Shoe
*Subject to change. To join in the conversation during the live broadcast, call (724) 444-7444. When asked for the Talk Shoe ID, dial 59781#, and for the last code, press 1#. If you happen to miss any of the interviews, it is available through our archives.


Surviving Breast Cancer
For
Beyond 50's
"Medical Care" talks, listen to Toni Mountain, an inspiration for being a longtime survivor of breast cancer and devoted representative of
Susan G. Komen
. She'll talk about her battle with the disease and the alarming number of young women in their 30s who have breast cancer.
Christina Applegate
, former star of "Married with Children" (at left) was one survivor who chose to get a double mastectomy.
To Hear the Past Recording, Click on This:
Episode 40
Achieve Peak Performance
On a Subconscious Level
For
Beyond 50's
"Business Basics" talks, listen to
Rita Soman of Troutdale
educate about using
PER-K
, a simple method (using kinesiology) of accessing and changing your subconscious beliefs in minutes that can enable you to be a success in achieving your highest goals in business in a much easier way. She'll share examples of how it has helped others.
To Hear the Past Recording, Click on This:
Episode 39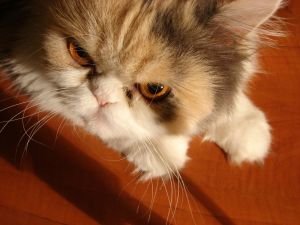 Tellington TTouch for Pets
For
Beyond 50's
"Pet Care" talks, listen to
Lauren McCall
talk about
Tellington TTouch
that's a unique and gentle form of body therapy that can help animals effectively resolve trauma, correct behavioral problems, boost their immune system, and other great benefits. She'll explain how it works on a neurological and cellular level. If you like working with animals, there are classes available to become a practitioner of Tellington TTouch.
To Hear the Past Recording, Click on This: Episode 41
We've Been Interviewed!

Beyond 50
sends a big
THANK YOU
to the founders of
www.Boomer411.com
, a top search engine for Baby Boomers nationwide and worldwide. They did an interview with Radio Host Daniel Davis (in photo at left). Since June 6th, we've been posting
our best resources
on their site. There's close to 300 listed and more being added daily.
We encourage you to read the flattering article by visiting the
Boomer 411 blog
.
*Tune in to Beyond 50 Radio: America's Talk Show for Baby Boomers at

www.Beyond50Radio.com

and sign up for our free e-newsletter.