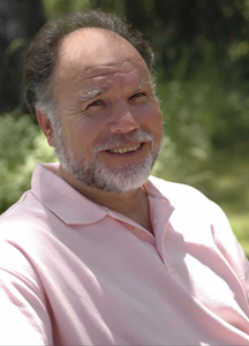 Guy Finley: The Essential Laws of Fearless Living
Friday, May 30
12 - 1 p.m. (PT)/3 - 4 (ET)
A Live & Online Broadcast
For
Beyond 50's
"Personal Growth" talks, listen to
Guy Finley
discuss about how to feel the power to never feel powerless again, based on his new book called "The Essential Laws of Fearless Living". He has been an internationally renowned self-help author of more than 35 books and speaker for over 30 years.*
To Hear the Live Broadcast, Click on This: Talk Shoe
*Subject to change. To join in the conversation during the live broadcast, call (724) 444-7444. When asked for the Talk Shoe ID, dial 59781#, and for the last code, press 1#. If you happen to miss any of the interviews, it is available through our archives.
Urgently Need Your Help! Save China's Earthquake Victims
Listen to
Beyond 50's
interview with attorney and chemical engineer
Thomas Benke
from Oregon about his mission to the
Sichuan
Province
to assist in relief and rebuilding efforts, bringing life-saving technologies to deal with any chemical and sewage contamination. There is the potential of floods from a dam and aftershocks that can continue for another 2 - 3 months. More help is needed by everyone. Learn how you can assist.
To Hear the Past Recording, Click on This: Episode 13
Shut Up, I'm Talking
For
Beyond 50's
"World History" talks and in recognition of
Israel
's 60th year anniversary, listen to
Gregory Levey's
hilarious, real-life stories about the diplomacy lessons he learned in the Israeli government. Picture Zelig or Forrest Gump thrust into the nerve center of Middle Eastern politics. Gregory went from being a bored law student in NYC to the speech writer of Prime Ministers Ariel Sharon, then Ehud Olmert, and other improbable situations. Israeli politics is no place for a nice Jewish boy!
You'll be shocked at what goes on behind the scenes with our political leaders, making rash decisions and just faking it till they make it style of ruling.
To Hear the Pre-Recording, Click on This:
Episode 39
*For more about Beyond 50: America's Talk Show for Baby Boomers, visit

www.Beyond50Radio.com

and sign up for our free e-newsletter.