The Tax Man Cometh/How to Create a Profitable Website
Friday, March 21
12 - 1 p.m. (PST)
A Live & Online Broadcast
For
Beyond 50's
"Finance" talks, we have our expert Mark Kohler, an attorney and CPA who wrote
"Lawyers are Liars: The Truth About Protecting Our Assets."
He will educate about the best tax strategies to use, based on the current tax laws and qualifying for the new tax rebates. Afterwards, we'll have
Diane Armitage
for our "Business Basics" talks. She's a nationally renown expert on how to design a visually striking and highly profitable website. She'll give great examples of websites she has remodeled that have yielded dramatic results for her clients.*
To Hear the Live Broadcast, Click on This: Talk Shoe

*Subject to change. To join in the conversation during the live broadcast, call (724) 444-7444. When asked for the Talk Shoe ID, dial 59781#, and for the last code, press 1#. If you happen to miss any of the interviews, it is available through our

archives

.

Blending Quantum Physics with Spirituality
For
Beyond 50's
"Personal Transformation" talks, we'll have monumental bestsellers
Gary Zukav
(who wrote "The Dancing Wu Li Masters" and "The Seat of the Soul"), along with
Linda Francis
to talk about how quantum physics relates to having a meaningful life and the most significant questions about the human experience - "Why is life so difficult?" to "How can I learn to trust?"
To Hear the Pre-Recording, Click on This Link:
Episode 15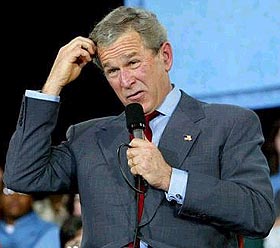 Tax Rebates & Business Incentives for 2008
The following summary was provided by Mark Kohler, Beyond 50's Finance Expert. He is an attorney and CPA who wrote
"Lawyers are Liars: The Truth About Protecting Our Assets."
Many of you have probably already heard about the 'rebate checks' that taxpayers may be receiving soon. Actually, the rebates are the centerpiece of the $152 billion Economic Stimulus Act of 2008.
Rebates -
The principal assumption is that every red blooded American will rush our and spend the money (which will stimulate the economy), rather than pay down their debt load (the greatest per individual in relationship to their net worth in the history of the United States).
We would highly encourage you to help out America in the long run by paying down any unnecessary debts you may be servicing and continue to strive to live within your means (rather than go out and buy more stuff you don't need).
How much are the Rebates?
Recovery Rebates, technically known as "advance credit payments", will be as high as $600 for single individuals and $1,200 for married couples.
Who Receives the Rebates?
The IRS will calculate the proper amount of the rebate check, based on your 2007 tax return or other certification. The maximum credit of $600 or $1,200 will start phasing out at $75,000 if you are single and $150,000 if you are married filing jointly. When it's all said and done, if you are filing jointly, you will not get a rebate if your Adjusted Gross Income exceeds $174,000, and $87,000 if you are single.
When do I get my Check?
Once the Bill is passed, the IRS and Treasury Department immediately began preparations to issue the rebate checks. We estimate that the IRS will start mailing out checks after May 1st. Also, please not that yo must file your 2007 tax return before you will receive the Rebate.
Child Payments -
Individuals who qualify for the basic rebate credit are also eligible to receive additional rebate credit amount equal to $300 per qualifying child. Any additional amount received for each qualifying child is added to the basic rebate credit amount for purposes of applying the phase out rules.
Business Incentives -
In addition to the rebates, the new law includes $44.8 billion in business incentives and help for homeowners facing foreclosure due to the 'mortgage meltdown', as Wall Street likes to term it.
Enhanced Expense -

The new law doubles the amount of deductible Code SE. 179 expenses for 2008 to $250,000 and increases the threshold of reducing the deduction to $800,000. Of course, this deduction applies to the purchase of tangible personal property used actively int he conduct of a trade or business in 2008.

Bonus Depreciation -

This is a 50% bonus depreciation on certain types of property purchased in a trade or business. It is a complex determination as to what types of property qualify, so make sure you speak with your tax advisor before purchasing property you hope to get bonus depreciation.

Luxury Autos -

The new law also raises the limitations on "luxury auto" depreciation. Ordinarily, the first-year limit on depreciation for passenger automobiles cannot exceed $2,650. However, this limit is now increased to $8,000 if bonus depreciation is claimed for a qualifying vehicle.

0% Capital Gains Tax Rate in 2008 - Is it for Real?!!!

It's finally here!! We have been promising our clients over the past year that we would deliver an update as soon as we got the final numbers and IRS Regulations regarding the infamous 0% Capital Gains Rate.
Yes, there really is a 0% rate on the sale of capital assets in 2008, HOWEVER, it only applies to individuals in the 10% or 15% tax brackets and there are overall income limitations. Specifically, if you are Married Filing Jointly with income under $65,100 or Single Persons with income under $32,550, including the long-term capital gains recognized from the sale of real estate, your tax rate is 0%.
If you feel you can benefit from this strategy, make sure you speak with your tax advisor and run some specific numbers and hypothetical models on your situation.